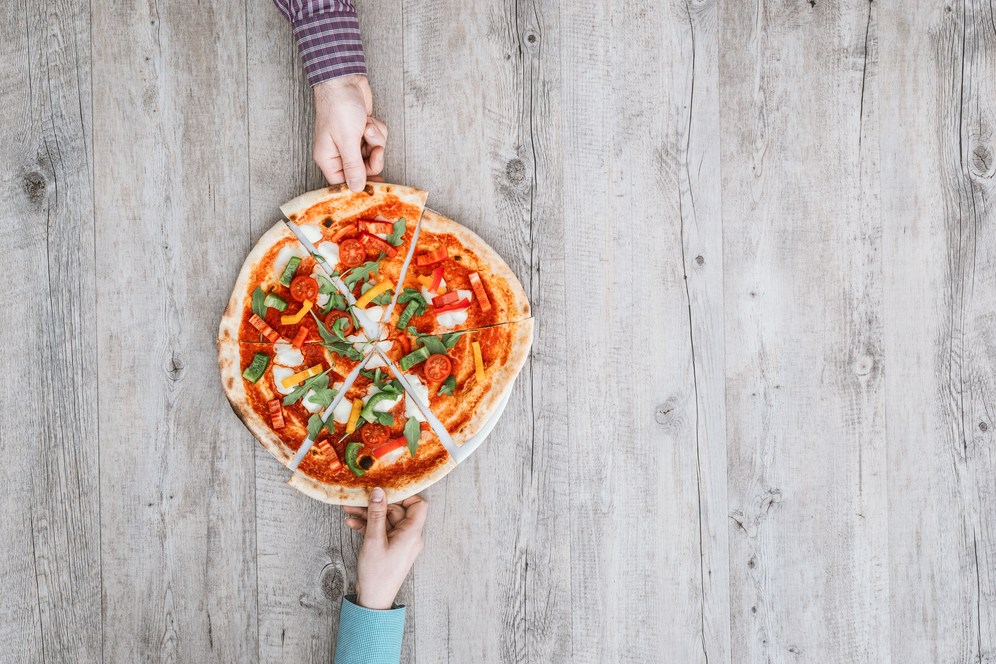 One of the basic conditions for a good life, in which your health is strong, is to have good eating habits. This does not require compliance with any specific regime or the purchase of specific products. Most people can eat well if they just give up some very bad eating habits. This step would help many of us improve our regime, though without making any major changes.
Healthy and proper nutrition is a prerequisite for better digestion, better processing of the substances and absorption of the beneficial for the body components, which in turn will help us to be in better shape without much effort.
Here are some of the sins we make in our daily lives as far as our eating habits are concerned. Avoid them and significantly improve your regime.
1. Unhealthy Start of the Day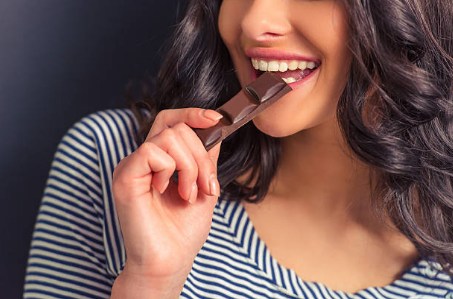 People make two major mistakes about the most important meal of the day – the breakfast. Some people eat something sweet. Sugar is a source of energy, but it is exhausted quickly and it goes down sharply during the day. A better fuel for your organism is protein and fiber for breakfast, like eggs, whole grain bread, yogurt.
The other mistake is for breakfast to be missed in general. At night, you do not have the opportunity to recover the exhausted energy reserves you spent the day before. This can happen through breakfast. To be energetic and strong during the day, you must have breakfast first thing in the morning. Do not make the mistake of replacing it with coffee, which will also only bring a temporary flow of energy.
2. Unhealthy Food Choices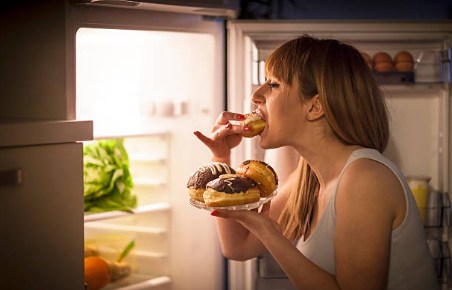 Everyone has in their kitchen at least one type of food that does not benefit the body or the benefits are just temporary. The main way to opt out of these harmful temptations is not to bring them into your household.
When you feel the need for a bite in the course of the day, or you are just bored, think again about replacing the chocolate bar for a handful of raw nuts. They would be a good source of fiber and beneficial substances, and come without the extra calories of the temptation.
Fried and processed foods are alongside temptations when it comes to bad eating habits. Try to limit the fried food and choose as many unprocessed foods as possible. The former is a source of serious and unnecessary fats and calories for our body. Processed foods, in addition to being full of colorants and preservatives, deprive us of acquiring the necessary substances for our organism while at the same time filling it with unnecessary ones.
3. Unhealthy Culture of Nutrition
Here are some basic moments in terms of our culture and eating behavior. If you think about it, you will probably find that you are doing all of this:
Here are a few tips on how to improve our eating culture so that we develop healthier eating habits – Healthy Food for Healthy Lifestyle.
4. Unhealthy Taste Enhancers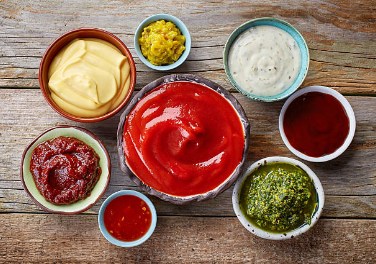 It's not a lie that the most harmful things are usually the most delicious ones. We often include in our menu heavy dressings rich in fat, salt, and harmful sugars. If you're looking for the flavor of the dressing, get them prepared at home in the lightest possible way.
Another harmful supplement accompanying our meals are non-alcoholic beverages like soda and juices. They contain only empty calories, damage the teeth and internal organs, and are rich in harmful sugars. Better get used to drinking water that will hydrate you and help your body free itself from toxins.
Last, but not least, it is wrong to think that only a sweet after a meal or during the day will fill you with energy. Sugar is quickly processed by the body, and the reserves are quickly exhausted afterward. A much better option are nuts rich in fiber and protein, and water that hydrates the cells and refreshes the body.
5. Social Eating and Occasional Diets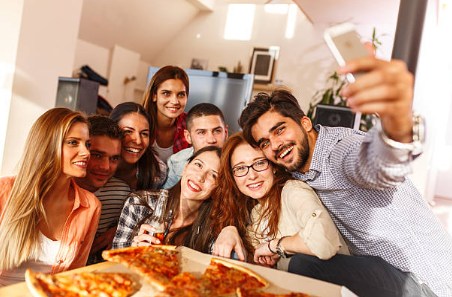 The social environment is our biggest enemy when we try to create for ourselves healthier eating habits. Big gatherings, family occasions – these are all situations that we associate with overeating, turning to temptations, and alcohol consumption. If you want to eat better, you need to find yourself the power not to succumb to social and peer pressure but to order and try what you know is good for your body. Do not overdo it.
The other major mistake associated with the social environment is the exhausting diets not for health but for social reasons and occasions. This makes our metabolism unstable, and over the years – getting into shape becomes more difficult. It is much better to look after your figure consistently, and you will not have to undergo exhausting diets and fitness regimes to make you look your best when you need it.
The Secret of Dietary Supplements

In order to keep them in good shape, many people use dietary supplements that help the body digest substances more properly and get rid of excess components. You can include such a supplement as a component of your everyday life to help your other efforts to drop the bad eating habits. One of the most popular supplements is the Keto Guru.
Better Habits for Better Health
Good shape and healthy eating do not require much sacrifice. You need just a little desire to improve your eating habits. You do not have to give up some of your menu items to take care of your form, metabolism, and digestion. You do not have to go to the extremes. Just start thinking about what you put in your mouth, do you need it and whether you can replace it with something better for you and your body.
Healthier eating can also be a pleasure!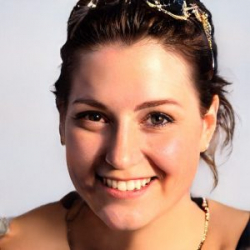 Latest posts by Alexandra Smith
(see all)